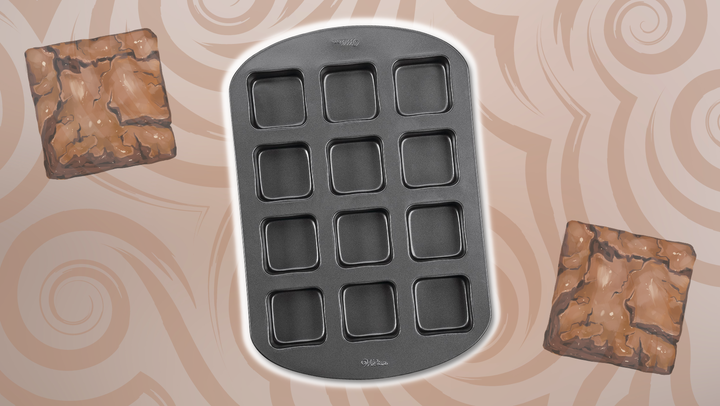 HuffPost may receive a share from purchases made via links on this page. Every item is independently selected by the HuffPost Shopping team. Prices and availability are subject to change.
One of the first desserts I learned how to bake as a kid was brownies. And though everyone loves the gooey, moist centers of these delectable chocolate treats, I will always argue that the best parts of a fresh tray of brownies are the corners and edge pieces. These bites contain the best of both worlds: the perfect outer crispiness and a chewy, slightly dense texture that just melts in your mouth.
But if you're like me and prefer to live life on the edge (of your brownies), baking a whole pan in pursuit of only a few crispy pieces is a waste of time and money. That's why I'm here to share one of the holy grail kitchen products I bought a few weeks ago that completely changed the way I make brownies: the Wilton brownie bar pan.
Note: While the Wilton pan that I originally purchased for $17 is currently sold out, we found a nearly-identical option on Amazon — and it's even a little cheaper.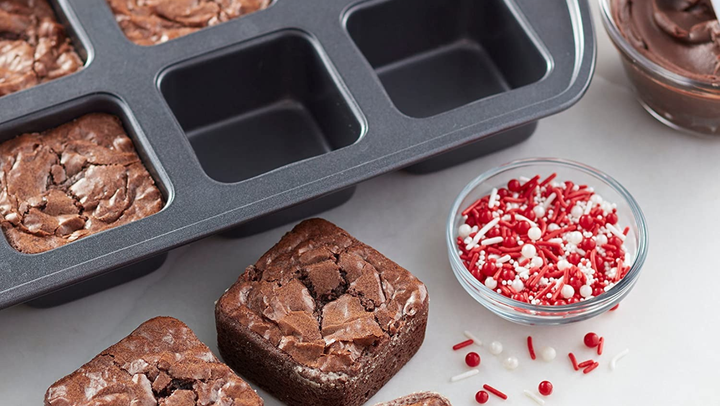 This special pan makes 12 square brownies, or any other small single-serve dessert, and is made of durable, non-stick steel. Because of its compartmentalized design, every single brownie will come out of your oven with fresh, crisp edges without you having to do any extra work. I put mine to use as soon as it was delivered to my house during the holidays, and my friends couldn't get enough of the brownies and blondies I made.
It's also incredibly easy to clean and you can even put it in your dishwasher on days where there isn't enough time to wash by hand.
Baking brownies in the pan is super easy, and it comes with simple instructions so you don't burn them. All you have to do is fill each cavity halfway with batter and adhere to the baking time of the recipe you're following.
If brownies aren't your dessert of choice, know that the pan is also suitable for variety of baked goods that benefit from crispy edges. One Amazon reviewer wrote: "This pan is AMAZING! I use it for brownies, jello bites, cornbread, cupcakes, pumpkin bread, banana bread, and more. It is so easy to clean and very nonstick. I love it."
I can also attest to its ability to make perfectly sized bread rolls, thanks to my roommate's baking prowess. Each roll came out fluffy and buttery, and within an hour, they were all gone.
So by now, you're probably drooling and already thinking of all the brownies (and other bakes goods) you're going to make with this pan, but if if you need a little more convincing, let these sweet reviews persuade you:
"I didn't know I would be as excited as I am about this pan. Portioned out brownies with the ~chewy~ edges all around, I'm happy. I like that you can customize the brownies too so I made half of them plain and topped the others with chopped walnuts. Very easy to clean and the brownies came out perfectly. I sprayed the pan with some baking spray but honestly it seems like you might not need it. Going to eat more brownies now, buy this!!" — Florida Stanley

"I love this pan. So easy to clean, makes a perfect sized portion and very versatile. My kids love brownies and think this makes a perfect blend between crispy on the outside and gooey in the middle. I made mini pineapple upside down cakes in this as well and they were amazing. Definitely a great item to have in the kitchen!!! — VMTMom

"I purchased this for my son's school bake sale. I used it yesterday making 3 dz brownies...it's easy to clean, I used Pam spray, no problem removing them at all. Each one looked perfect and has that "edge" crisp that everyone love about the Edge piece brownie. The price is unbeatable, too." — JK White
Before You Go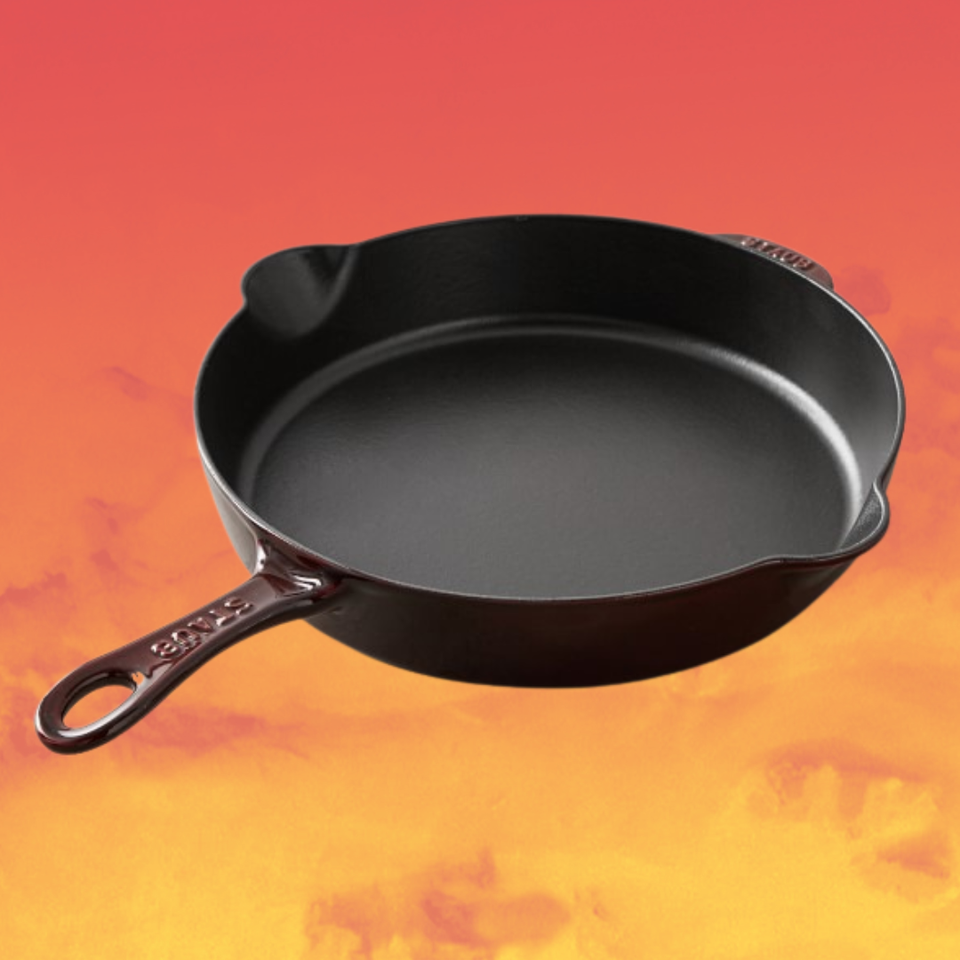 The Best Cast Iron Pans, According To Reviews