The singer delivered a powerful performance of her songs "About Damn Time" and "Special" onstage at the 64th award ceremony on Sunday night. She performed the medley with the help of a choir.
The Grammy-winning singer showcased her vocal skills while donning a stunning black ensemble that featured puff sleeves. Her performance brought people in the audience to their feet for a standing ovation.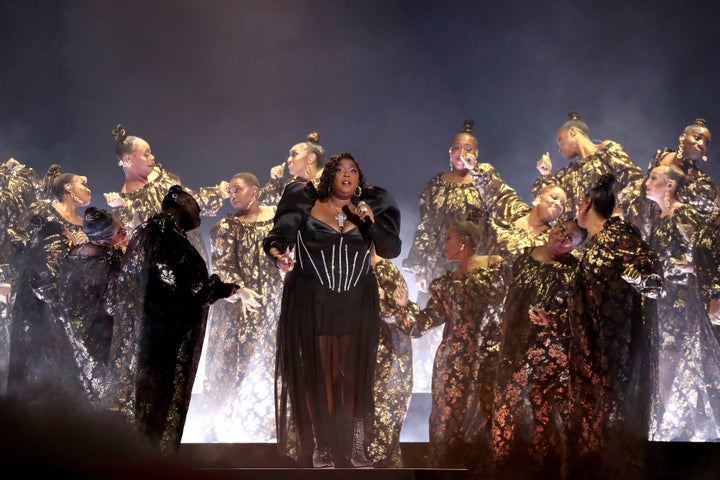 Lizzo was nominated for five Grammy awards for this year's show: Record of the Year, Song of the Year, Best Pop Vocal Album, Album of the Year and Best Pop Solo Performance.
The singer/rapper released her latest album, also titled "Special," in July 2022.
She told Vanity Fair in October that year that she felt she had to prove with the album that she "can make good music."
Lizzo's performance of her single "Special" earned praise from Sheryl Lee Ralph, who quoted the singer's song on Twitter on Sunday night, writing: "Remember Divas, like @lizzo said, 'if nobody told you today, you're so special and I'm glad you're still with us.'"
Popular in the Community